May 16, 2013
Dear Friends,
I have written to you before about our film ONE DAY AFTER PEACE, an award-winning film that is being screened at the most important film festivals all over the world and purchased by over 50 University libraries and Peace institutions.
I want to bring to your attention some other films that bring a personal point of view to the Israeli-Palestinian conflict BLOOD RELATION and TO SEE IF I'M SMILING.
ONE DAY AFTER PEACE is now available with subtitles in English, Hebrew, Arabic, French and Italian.
For more information on ONE DAY AFTER PEACE, including a full list of festival screenings and reviews, visit OneDayAfterPeace.com. You can also view the trailer on YouTube.
Rated
Highly Recommended by EMRO-Educational Media Reviews Online.
For purchasing the film for your Library/Institution and for special screenings please contact me.
I am the proud father of the directors Miri and Erez and I strongly believe that documentaries enrich our vision of the world especially in the conflict resolution field.
Our Message Is Peace, Salaam, Shalom,

Nahum Laufer,
nahum@docsforeducation.com
Docs For Education
Here are just some of the universities and libraries that have purchased the film so far: DePaul (Chicago), Ithaca (NY), Marquette(WI), Las-Vegas (NV), St.Nichols (MA), Chapell Hill (NC), Tel-Aviv & Jerusalem (Israel), Otago (New-Zealand), Brandon & York (Canada), Utrecht (The Netherlands) Wellesley College (MA), Kennesaw (GA), Austin CC (TX), Eastern Washington (WA), School for Peace (Cambodia), FAU Florida Atlantic (Fl), School for Jain Studies (India), Dickinson (Pa), Seattle Pacific (Wa), Nansen Center Institute (Norway), Chapman (CA), Iowa(IA), Bingham Young (UT), Sydney (Australia). Portland(OR), Trinity College (Belfast- N.Ireland), ZEF (Bonn-Germany)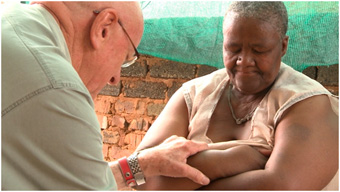 "Peace may be difficult to imagine, but this brave and inspiring film puts the process in a global, historical context that helps us glimpse what might be possible…" — Urban Times London, May 8, 2012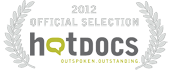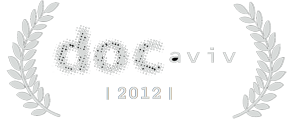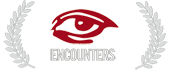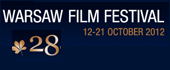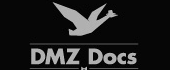 Here are some of the achievements, prizes and reviews won over the past year, since our premiere in Toronto:
One Day After Peace
Hotdocs 2012 Docaviv 2012, Encounters South Africa Korean International Documentary Festival, Warsaw Film Festival, Hamptons International, UNSPOKEN Human Rights Film Festival, San Francisco, Sydney, Melbourne, London and Vancouver Jewish Film Festivals, Syracuse International, and more.
Show Me Justice Film Festival - Jury Award
for Feature Films
Best Research - Docaviv
Special screening - United Nations Headquarters